the pater award
golden voice of australasia


Presented to Chris in 1987, it had been awarded only once before -
to John Laws, regarded then and now as Australia's top radio host.
At the time of the presentation it was actually sub-titled The John Laws Award.
It has not been awarded since.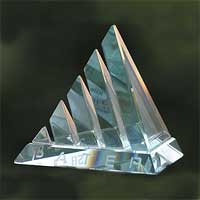 Click to close window




new zealand radio awards


1982: Presenter - Best Commercial Spoken Programme
Labour Day
1983: Presenter - Best Daily or Weekly Series
A Pacific Sunday
1983: Presenter - Best Commercial Spoken Programme
Early Auckland
1984: Voice - Best Radio Commercial
Dave Green Furniture
1984: Presenter - Best Radio Promotion
Poppy Day
1987: Voice - Best Documentary
Didn't You, Didn't You Kill My Brother
1990: Presenter - Best Information Programme
World War II Remembered
1997: Presenter - Best Promotion or Image Trailer for a Radio Station
Jerusalem - Olympic Tribute
1999: Presenter - Best Promotion or Image Trailer for a Radio Station
Paul Henry Heads for Baghdad














Click to close window




radio hauraki


Following an early career as a broadcast and production studio engineer, Chris began doing voice-over work on radio and television commercials and corporate voicing for radio stations and television channels.
In 1966, through his earlier involvement and dissatisfaction with government radio, he became involved with three other like-minded individuals. The trials and tribulations of Radio Hauraki, and his contribution, has been well documented in The Shoestring Pirates, by Adrian Blackburn. If you would like further information, please read the book - available in most public libraries. It is a source of pride to be a founder in the venture which brought about the re-introduction of private radio to New Zealand.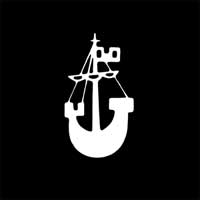 Click to close window




sydney experience


In 1968 Chris left Radio Hauraki and moved to Australia to continue his broadcasting career in Sydney. He was fortunate to arrive at the same time as the NSW state elections and quickly gained work on the TV and radio campaign for one of the political parties. Whilst that organisation was not successful in gaining a majority, the exposure Chris achieved from that campaign won him industry recognition. It is a legal requirement to name all persons involved in political advertising, so Chris was easily indentified by prospective clients. That exposure led directly to him being offered a primary announcing role with TCN9, at that time Sydney's leading TV channel, and an on-going relieving position with 2GB, anchor station of the MacQuarie network, providing continuity and newsreading services.
Experience with on-camera newsreading at TCN9 and their use of a teleprompter or autocue device was to prove invaluable to him later.
The unpressured environment also left him time to expand his personal interest in photography which, in turn, led to professional contract work for a publishing company, providing cover and article photography for a number of their trade magazines.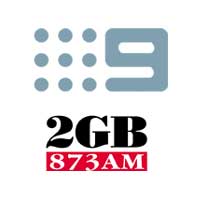 Click to close window




news presenter - TV2 auckland


In 1976, having reluctantly returned from Sydney some 5 years earlier to raise his family in a more familiar environment, Chris successfully auditioned for the position of News Presenter for the newly-created 'South Pacific Television' or TV2 as it became known. Selected from among numerous applicants, Chris was able to demonstrate skills honed during his time at TCN9. A major factor in their decision to offer him the contract was his familiarity with the teleprompter. Indeed comment was made by Bruce Crossan, head of news and current affairs, that no other applicant had been able to manage its use as easily or as competently.
Chris joined Jennie Goodwin on the 7:00pm news hour called 2 at 7.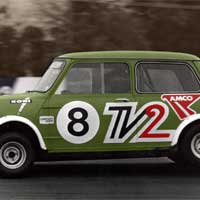 Click to close window